画像のフォーマット・圧縮品質を選択後は保存を行います
After selecting the format and compression quality of the image, it saves it.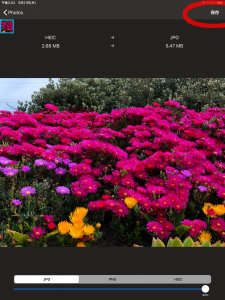 Please select the destination according to the use when the selection menu of the saving destination is displayed.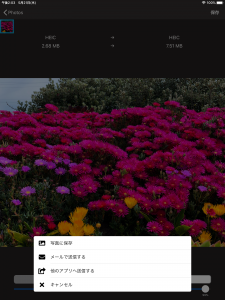 Save to "Photos"
iIt will be saved to your iPhone/iPad photo app
Send by email
Attach an image to an email using the function of the iPhone/iPad email app.
Send to other apps
A list of apps that can accept images and a menu of what the system can do.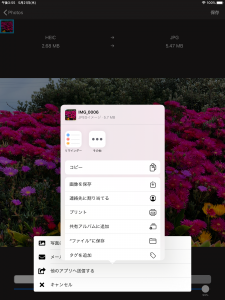 That's all you need to do to change the format.